Tips for Getting Life Insurance with Diabetes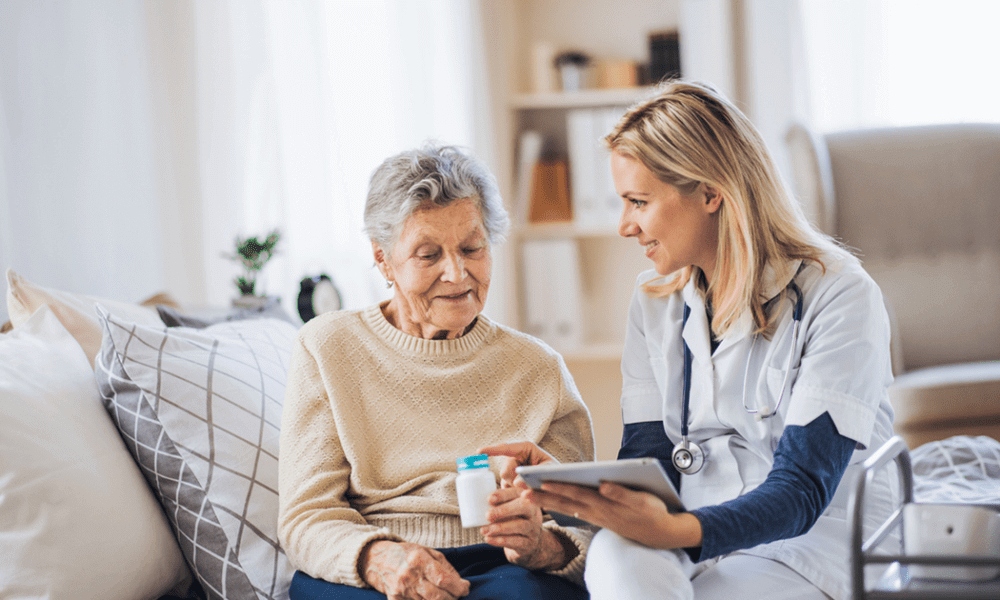 If you have an existing medical condition, you might feel apprehensive about applying for life insurance.
In some instances, pre-existing illnesses or conditions may impact your ability to get life insurance at an affordable price, and you may have even been declined cover in the past. However, if you can show that your condition is under control and manageable, it should be much easier to access the right life insurance.
Diabetes in particular is one such condition whereby someone may be worried they won't be granted life cover. It can be helpful to understand what is involved in the application process as it could help you to increase your chance of getting life insurance for diabetics.
Does Having Diabetes Increase Your Chances of Being Declined?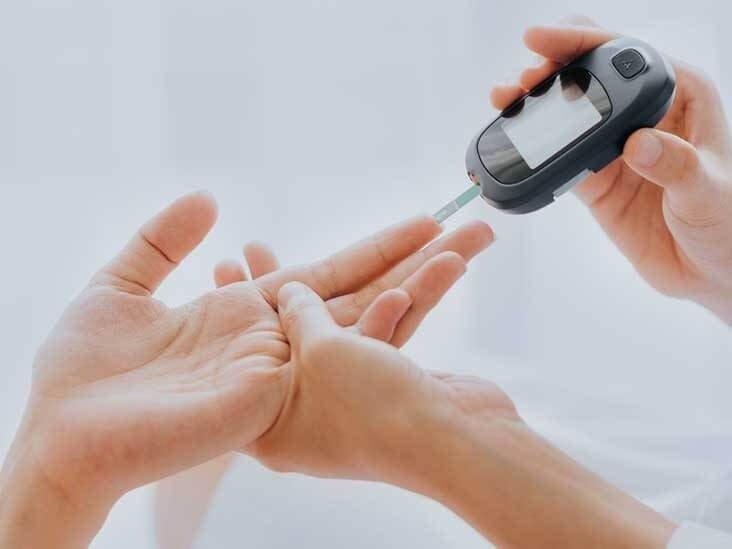 When you apply for a life insurance policy, there are a number of health and lifestyle factors that come into play when an insurance provider is assessing your case. The insurer will often use this information to determine if you can obtain cover, and how much your premiums will cost. 
You will likely be asked if you have any existing medical conditions, and it's important to be honest about your diabetes. If you don't make your condition known, it could impact your chances of a successful claim if you or your family have to make one. Other questions you may be asked include your age, weight and smoking status.
Getting life insurance as a diabetic can depend on the severity of your condition, and if you are managing it well. Insurance providers will likely want to understand which type of diabetes you have, recent HbA1c readings and at what age you were diagnosed. These factors can help an insurer determine your level of risk and how likely you are to make a claim.
How to Get Affordable Life Insurance with Diabetes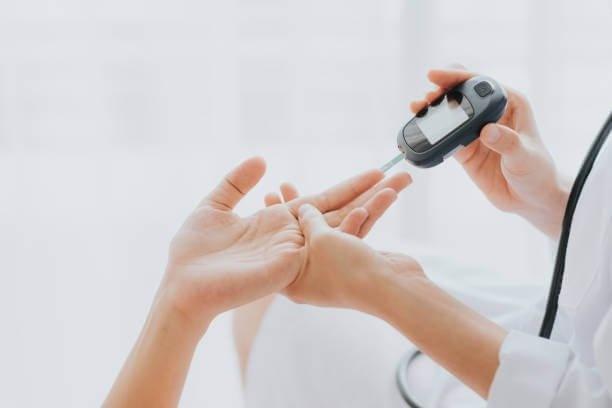 If you have diabetes, it doesn't mean you will automatically be declined life insurance, but it could be more expensive than for someone who doesn't have diabetes. It can be very helpful to keep a record of your HbA1c readings and keep them at a level that shows you are managing the condition well. Furthermore, if you able to keep yourself healthy and maintain a good BMI, it could work in your favour and may save you money on your policy.
Some insurance providers may ask you to undergo a simple medical exam or they may ask to speak to your GP, before granting your life cover. This is quite common with individuals who have medical conditions, and is a way for the insurer to double check the extent of your medical history.
It can be incredibly helpful to work with an insurance adviser, as they are able to search the whole market to find an insurance provider who will cater to your needs, based on your budget and circumstances. Insurance advisers typically have great experience in finding the right life cover even in unique situations, with established relationships with the leading providers.
What's more, an insurance adviser can help you to fully understand your policy so that you know what is and isn't covered. In some cases, they can also help you or your loved ones make a claim.
It's important that even if you do have a medical condition, you still make the effort to search for a life insurance policy. It could offer unrivalled financial protection for your loved ones, should the worst happen. Even with diabetes, you can still access the right cover and feel confident knowing that you and your family are protected.
Dave says: If you need a cosigner, you're not ready – Northeast Mississippi Daily Journal
How to improve your credit score in 2021: Easy and effective tips
If you've ever wondered "What is my credit score?" it's probably time to find out. Having a good credit score can make life a lot more affordable. If you're about to buy a house or car, for example, the higher your credit score is, the lower your interest rate (and therefore, monthly cost) will probably be.
Your number may also be the deciding factor for whether or not you can get a loan and ultimately determine if you are even able to buy something you want or need.
So, yes, the goal is to have the highest possible credit score you can, but increasing the number doesn't just happen overnight. There are important steps to take if you want to increase your score, and the sooner you start working on it, the better.
"If you're trying to increase (your credit score) substantially to accomplish a goal, you're really going to have to have as much lead time as possible," said Thomas Nitzsche, director of media and brand at Money Management International, a nonprofit financial counseling and education provider that advises people on how to legally and ethically improve their credit score on their own.
If you have fair credit and you're trying to improve the number for a house purchase, for instance, you'll want to start working on it at least a year in advance, he explained to TMRW.
But even though that sounds like a long time away, you can (and should!) start doing things right now to bump that number up. Below, see seven things you should do — and not do — to help improve your credit score:
1. Review your credit report
The first thing you'll want to do is pull up a copy of your current report so you know where you stand. You can get free reports from all three agencies — TransUnion, Experian, and Equifax — at annualcreditreport.com. Nitzsche said it's important to take a moment and understand the financial snapshot of where you are today and where you want to be.
You'll also want to take some time and look for any errors on your report, which could negatively impact your score. "If your name is misspelled, that's not going to hurt your score," he explained. "But if you see a late payment or missed payment (that's in error), or maybe you have an account that should be reporting but isn't, then that's a problem and that will impact your score."
If there is an error, you should dispute it and try to provide as much proof as you can.
One other thing: You can also ask a creditor to remove an issue if it's been corrected (i.e., if you paid off a collection debt). Nitzsche said it doesn't hurt to ask and the worst thing they could say is no.
2. Have good financial habits
"The biggest part of your credit score is payment history, so the most critical thing is never missing a due date," Nitzsche said. Set up a monthly autopay or add all due dates to your calendar so you never miss a bill.
You can also achieve a higher score when you mix different types of accounts on your credit report. It may seem counterintuitive to get extra points for having debt in the form of student loans, mortgages and auto loans, but as long as you're paying them off responsibly, it shows that you're reliable.
3. Aim to use 30% or less of your credit at any given time
Know your credit card limit, and try not to use any more than 30% of that number each month, otherwise your score could lose points for too much credit utilization.
Another thing you can do is ask your bank to increase your limit. "That will give you more flexibility to spend more," Nitzsche said. You could also pay it off twice a month to keep the balance low. But he does warn that you never know when the balance is going to be reported to the bureau. It can happen at any point during the month, so it might be the day after you make the payment or the day before. "You don't necessarily want to use the card and pay it the next day because that doesn't give the bureau the chance to know that you're using it," he said.
4. Avoid requests for new credit
If you're looking to increase your score around the time you want to buy a house or car, you won't want to open up a new line of credit, like a retail card, credit card or loan. That's because "hard" credit inquiries like those can lower your score, and sometimes it comes down to a few points over whether you're approved or what your rate will be, Nitzsche said.
"Soft" credit inquiries, like when an employer checks your credit or when you pull your own report, won't affect your score.
5. Keep all accounts open, even ones you don't use anymore
Even if you don't use that credit card from college, it's a good idea to just keep it open because closing it could hurt your score. Nitzsche explained that you'll be dinged some points for each account that is closed. If you want or need to mentally break up with a card, just cut it up instead.
6. Build your credit if needed
If you haven't established credit yet, you might not even exist … in the credit report space, that is! "If someone has never fallen in delinquency on any subscriptions or utilities or never had collections on anything and they have not utilized credit cards or loans in the past seven to 10 years, they may not have a credit profile at all," Nitzsche said. "That presents a challenge when you want to buy a home."
If this sounds familiar, you may have to get a secured credit card where you put down a deposit, he advised. "You still have to make payments and use it responsibly. Not all banks offer them but you can usually check with your local bank or credit union."
7. Reach out for help
There are many apps and credit-monitoring services that can help you stay on top of your credit score. You could also reach out to a professional credit counselor who can help you navigate your specific situation. (Here's a good resource about finding a reputable service.)
One last thing: Nitzsche warned that everyone should beware of credit repair scams that claim to be able to increase credit scores for an advance fee to get accurate negative information removed (even temporarily) from credit reports.
Related:
Lifestyle News | ⚡How J&G Credit Recreations Assists Individuals to Gain Financial Stability Through Credit and Homeownership – LatestLY